Adult learners graduating from the IT Security+ & Exam Prep program are prepared for a cybersecurity career in Buffalo. CompTIA Security+ is a global certification that validates the basic skills necessary to perform core security functions and pursue an IT security career. Graduates will be certified to:
monitor and secure hybrid environments, including cloud, mobile, and IoT
recommend and implement appropriate security solutions
operate with an awareness of applicable laws and policies, including principles of governance, risk, and compliance
identify, analyze, and respond to security events and incidents.
Highly qualified instructors and NYSEd- approved coursework are part of this 10-week, 120-hour course offered in-person Monday – Thursday from 10:00 am – 1:00 pm. 
Accepted Students must take the prerequisite introduction CompTIA IT Fundamentals (ITF+). This course is an introduction to basic IT knowledge and skills. This prerequisite course will take a week to complete before you attend the main class.
Jobs that use CompTIA Security+ are:
Security Administrator
Systems Administrator
Helpdesk Manager / Analyst
Network / Cloud Engineer
Security Engineer / Analyst
DevOps / Software Developer
IT Auditors
IT Project Manager
There are 15 seats available for this course. All accepted adults will receive a scholarship to cover 100% of the cost of tuition, books, labs, study modules, and certification exam fees.
Security+ & Exam Prep Curriculum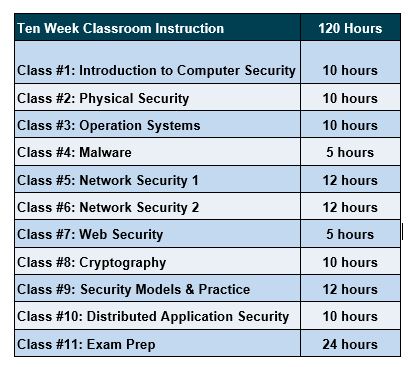 STUDENTS MUST COMPLETE REQUIRED COURSE WORK AND TAKE THE TWO
COMPTIA SECURITY+ CERTIFICATION EXAM TO GRADUATE FROM THE PROGRAM.
Fill Out the Pre-Registration Form
and/or Apply In Person at 1221 Main Street
Monday-Thursday
Please bring your ID and high school diploma or HSE/Transcript with you to enroll.
All applicants take a Math and English assessment to enroll in the course.