2020 Fall Showcase
Produced by BCAT Youth Arts & Technology 
The Fall 2020 Showcase highlights the work that our BCAT youth have created over the past few months.  The exhibition catalogue features work from BCAT's 3D Printing, Art, Filmmaking and Photography, Mobile App Development, and  Music Production classes, as well as interviews with some of our youth and talented instructors.  The color scheme for the catalogue is the blending of BCAT's brand colors: red and blue, which not only creates a beautiful purple hue, but also represents the blending of our arts and technology classes. Please take a moment to take in the work, get to know our students, and explore the breadth of talent and insight they hold. 
Youth Online Arts
BCAT Youth Services are now being offered online! We are here to help you navigate everything from applying to college or maintaining your online classwork to maintaining a positive mindset. Stay in touch with your Social Worker through phone or email. Interested in virtual tutoring? Contact our Youth Arts Program Director, Brandi Cane at .
Subscribe to our YouTube page to learn from the BCAT team! Each week, you can expect videos focusing on college content, career readiness and arts activities you can do at home.
Are you a 2020 high school graduate enrolling in college this Fall? We'll be updating this page with scholarship opportunities!
Scholarship Opportunities
For high school seniors enrolling in college this fall to pursue degrees in healthcare or medical field: 2020 Friends for a Better Buffalo College Scholarship Application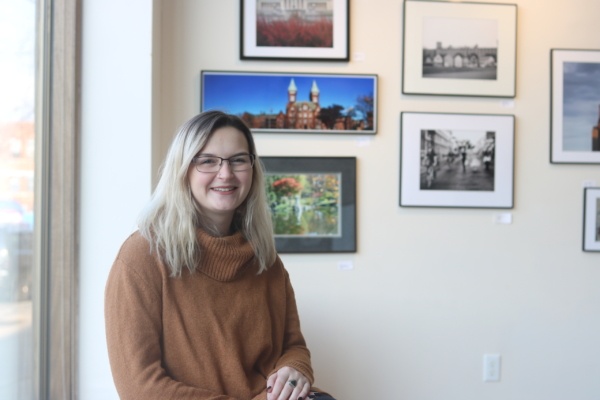 What services do I offer?
During my office hours I will be available to listen and discuss strategies for our youth to utilize for mental health areas of social/emotional and behavioral symptoms that are confronting them, or that they are struggling with during the current times of social distancing and isolation.
Background
I was born and raised in Binghamton, NY. I moved to Buffalo officially after beginning my MSW and have found my new home! My interests include connecting with friends and meeting new people, reading and creative writing, cooking, and exploring places I haven't been in WNY.
Why BCAT?
"BCAT provides a place for individuals to become who they want to be, whether it occurs through artistic expression or professional learning for the future. I'm continually inspired to strive to contribute to the mission of providing opportunities throughout the Buffalo community."