2021 Spring Trimester Showcase
Produced by BCAT Youth Arts & Technology Artists
The Spring 2021 Trimester Showcase highlights the work that our BCAT youth have created over the past few months.  The exhibition catalogue features work from BCAT's 3D Printing, Art, Filmmaking and Photography, Mobile App Development, and  Music Production classes, as well as biographies and insights from our talented youth. 
Please take a moment to take in the work, get to know our youth, and explore the breadth of talent and insight they hold. 
 Fall 2020 Showcase
Produced by BCAT Youth & Technology Artists
Youth Online Arts
BCAT Youth Services are now being offered online! We are here to help you navigate everything from applying to college or maintaining your online classwork to maintaining a positive mindset. Stay in touch with your Social Worker through phone or email. Interested in virtual tutoring? Contact our Youth Arts Program Director, Brandi Cane at .
Subscribe to our YouTube page to learn from the BCAT team! Each week, you can expect videos focusing on college content, career readiness and arts activities you can do at home.
Are you a 2020 high school graduate enrolling in college this Fall? We'll be updating this page with scholarship opportunities!
Scholarship Opportunities
For high school seniors enrolling in college this fall to pursue degrees in healthcare or medical field: 2020 Friends for a Better Buffalo College Scholarship Application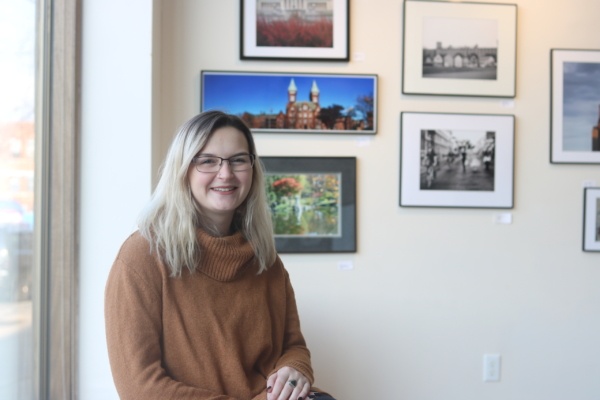 What services do I offer?
During my office hours I will be available to listen and discuss strategies for our youth to utilize for mental health areas of social/emotional and behavioral symptoms that are confronting them, or that they are struggling with during the current times of social distancing and isolation.
Background
I was born and raised in Binghamton, NY. I moved to Buffalo officially after beginning my MSW and have found my new home! My interests include connecting with friends and meeting new people, reading and creative writing, cooking, and exploring places I haven't been in WNY.
Why BCAT?
"BCAT provides a place for individuals to become who they want to be, whether it occurs through artistic expression or professional learning for the future. I'm continually inspired to strive to contribute to the mission of providing opportunities throughout the Buffalo community."
From the Out Here, 2020
From The Out Here is an experimental documentary film created by the Buffalo Youth Media Institute. Utilizing free and open-source applications, Kyle Everette, Patricia O'Sullivan, Timiyah Curry, Tyler Everette, and Zahara Morrell weave together five meditations on topics such as mental health, federal discretionary spending, ignorance, and healthcare. The film was developed during a four-week virtual intensive, making it both a reflection on and a product of our current world. Pointing to an uncertain future, the filmmakers ask themselves, "are we the answer?" Special thanks to Lead Teaching Artist, Jesse Deganis Librera, Support Teaching Artist, Kaitlyn Lowe, and Teaching Assistant, Breanna Roberts. Established by Squeaky Wheel in 2005, Buffalo Youth Media Institute works in partnership with the Buffalo Center for Arts & Technology to build social capital through the cultivation of critical thinking and 21st-century skills, such as innovation, digital literacy, and collaboration. Through videos, lectures, critiques, and hands-on demonstrations, youth producers work with Squeaky Wheel's lead teaching instructors to learn digital production skills and create self-directed projects. Buffalo Youth Media Institute summer intensive is funded by the National Endowment for the Arts and Simple Gifts Fund.
An Exploration in the Everyday
By BCAT Photography Class
This summer, 12 young artists embarked on a 4-week photojournalism course that taught the technology and techniques used in producing photographs and digital imagery. This hands-on program incorporated activities useful in discovering the fundamentals of photography by exploring a wide range of topics from photography styles to camera functions and post production editing. As part of the curriculum, youth attended three field trips with Explore Buffalo where they learned about, and photographed, key Buffalo landmarks. In addition to photography lessons, the young artists learned financial literacy from SEFCU and work readiness through the Mayor's Summer Youth program. The youths' capstone project was the development of a portfolio and participation in BCAT's virtual showcase. The show, titled, "An Exploration in the Everyday" documents the beauty that can be found in the ordinary, while using their newly learned photography skills.
Participating artists: Aluel Athian, Arianna Hooks, Claire Rider, Delonte Frisby, Dre'Ahnna, Jason Gadley, Jr., Nalaya Robinson, Nikeisha Jones, Raihan Khan, Savio Desouza and Zubaya Pathan