Buffalo Center For Arts & Technology's Fine Arts Studio courses not only offer students the opportunity to work with practicing artists, but earn fully transferable college credit as well! We are proud to announce that this fall we will begin offering our Juniors and Seniors fully transferable credit courtesy our partnership with Villa Maria College. In addition, students will be led in their artistic pursuits by  master painter and martial artist, Hiram Cray.
Fine and Applied Arts at BCAT – take students on an exploration of design and painting methods that will lead to a mastery of self creation both on and off the canvas.
Fine Arts with Edreys Wajed
This course will encourage and support the youth to explore and discover their voice through several opportunities to self-navigate personal projects of their choosing from time to time, mixed and blended with guided/suggested skill development-based art projects.
Stretching their capacity to accept and meet challenges through art projects with the intent to build resiliency inside and outside the classroom, the unwanted discomfort of new approaches to art making is what creates mental toughness and builds self confidence in celebrations of small success.
Projects will explore painting, drawing, and assemblage along with imaginative idea drafting.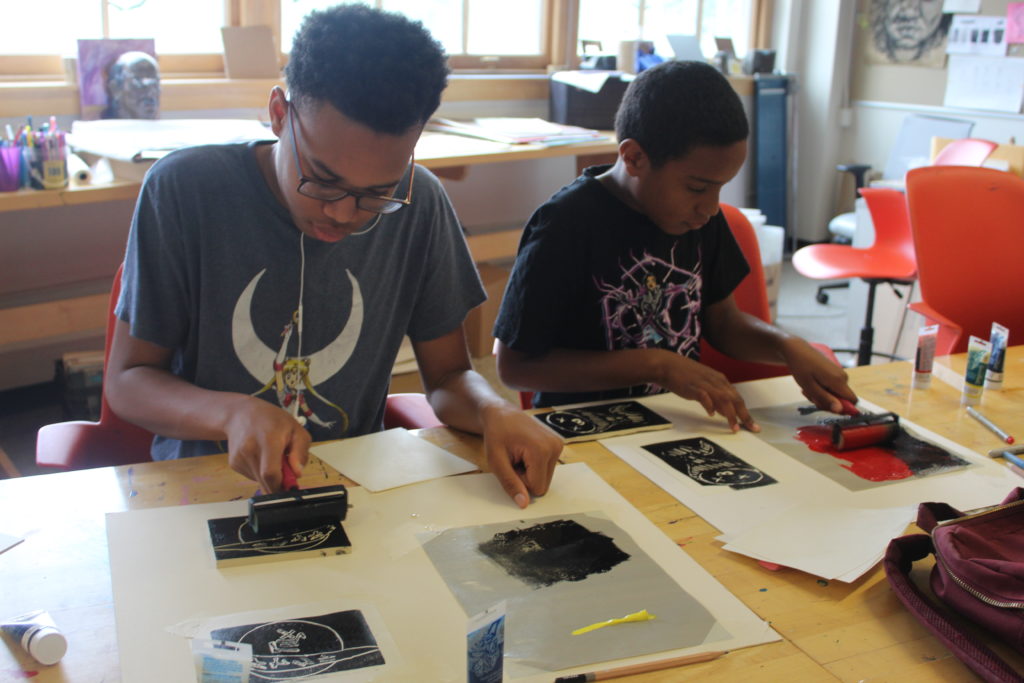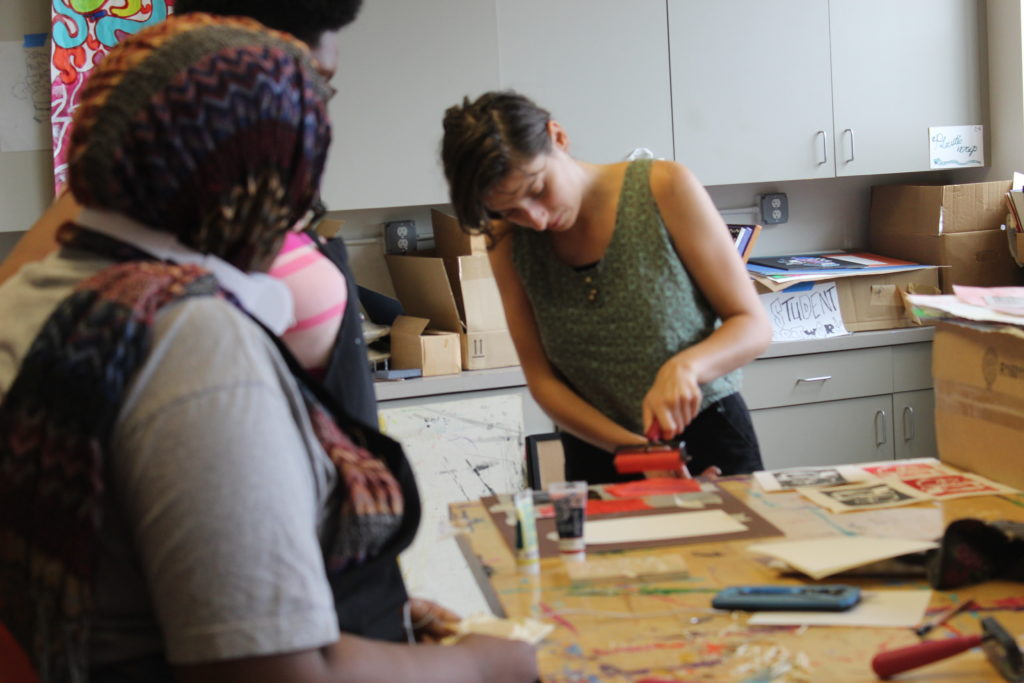 Fine Arts with Kat Whitefield 
Art is a study and discovery of life; so what is discovery without a little experimentation? In this class, you will learn fundamentals of art and its basic processes while also trying your hand at alternative process and medium. Learn which process speaks to you and use it to further your definition of yourself as a developing artist.