Invest Financially
The Buffalo Center for Arts & Technology greatly appreciates every investment given by individuals in the community. It takes the community's support to keep this center thriving. Thank you!
Volunteer Your Time
We're currently in need of volunteers! Want to give back through service? You've got a few different options at BCAT. Whether you choose to become a program or classroom assistant, an event volunteer or an academic mentor, your time at BCAT will make a difference.
Become a Sponsor
Is your business interested in sponsoring BCAT? Please contact Crystal Selk, Director of Development, at to learn how your business can make a difference in the community. Thank you.
Become a BCAT Ambassador
Tell your online audience all about BCAT! Follow, like and share BCAT on social media and spread the word about the work we're doing.
Shop BCAT Merchandise
Show off your BCAT pride with a limited edition canvas tote bag ($15 each) or a BCAT hoodie ($25 each).
This summer, six young BCAT artists set out to help solve a big problem in our community. The group, aware of New York State's efforts to reduce the environmental impact of plastic bags, knew that creating fun, durable and reusable canvas tote bags would help our community and the environment at the same time. The artists worked on designs that are meaningful to them and appealing to the whole community.
The bees represent BCAT youth – testing their boundaries, discovering their way, and buzzing around frenetically (as teens do). Each cat represents the BCAT staff – a watchful eye, a guide for the future, and a calming presence.
The wish of our young artists is that you use this bag all over town – to help do your part for the environment and to show off your BCAT pride.
Purchase a Bee Cat limited edition tote bag today! A portion of the proceeds from each bag sold will benefit our young artists at BCAT.
*Please note, at this time, only pick up at BCAT (1221 Main St. Buffalo, NY 14209) is available.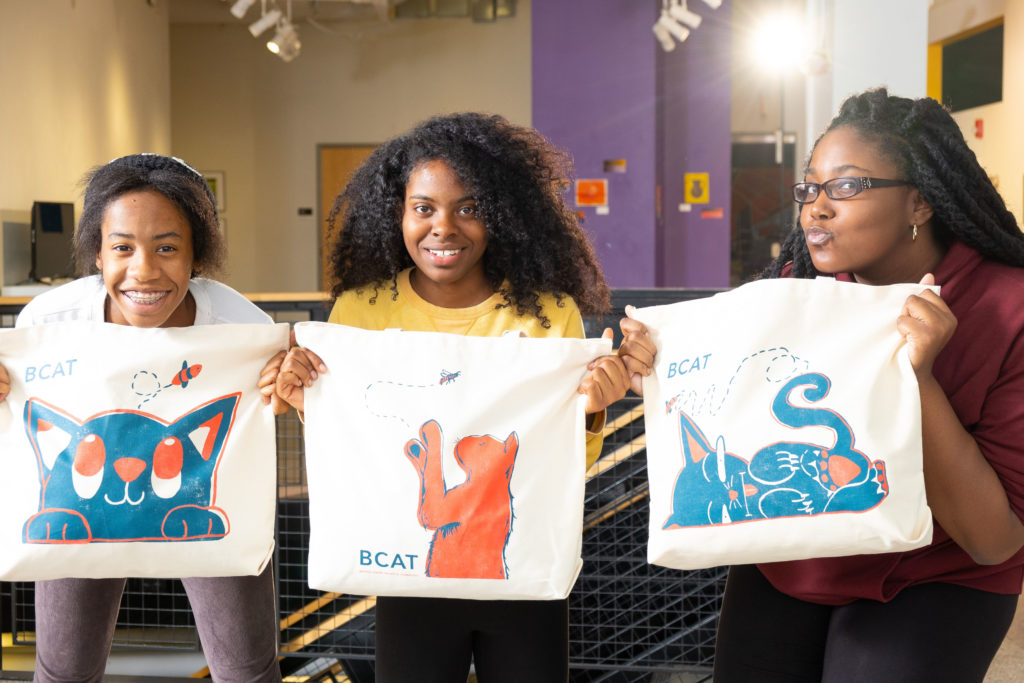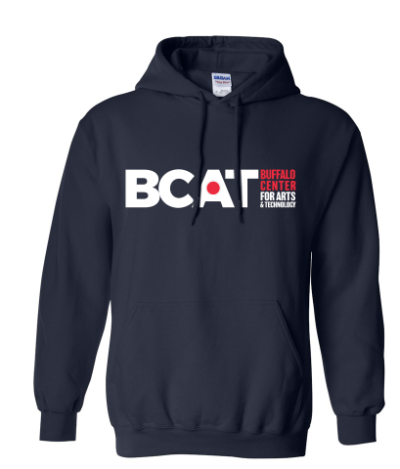 <!– Global site tag (gtag.js) – Google Analytics –>
<script async src="https://www.googletagmanager.com/gtag/js?id=UA-148045615-1″></script>
<script>
window.dataLayer = window.dataLayer || [];
function gtag(){dataLayer.push(arguments);}
gtag('js', new Date());
gtag('config', 'UA-148045615-1');
</script>