Future Minds: ZINE Launch and Poetry Reading, Friday, June 16, 5-6:30pm
Join BCAT's Youth Artists and Community Poets to celebrate the Future Mind Project. This project was meant to un-silo youth and the creative crafts they pursue by having them creatively collaborate and help foster a future creative community on their terms.

This event will feature the launch of our collaborative project exploring the intersection of digital arts and poetry. The theme of this project aims at giving voice and platform of what the future Buffalo needs to be and what it needs to represent.

This event will feature works created during the project as well as a reading from participating poets. The exhibit will be on view in the gallery through Summer 2023.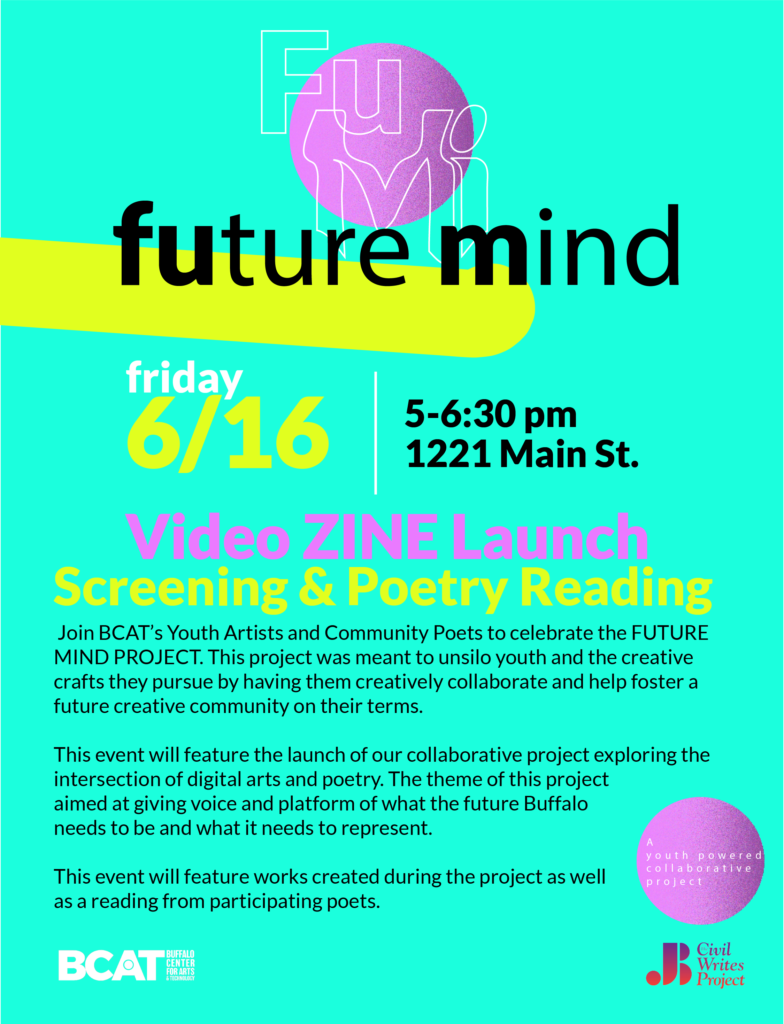 "Responding to Now: Felice Koenig", December 2021 - January 2022
About Felice Koenig: The "Now" paintings began as a response to the COVID-19 crisis. Koenig structured her practice so each of the paintings is done in one session, which can stretch on for hours. She considers these works in varying ranges of textures, colors, and sheens, as meditative responses to the existential crisis that has been consuming us all – Covid, social unrest, political strife, and environmental crises on multiple fronts. Within this structure she meditates/prays and paints, and if her mind wanders she brings it back to the now of this particular session of painting. These works are filled with our collective emotions-fear, anxiety, hope, and resilience.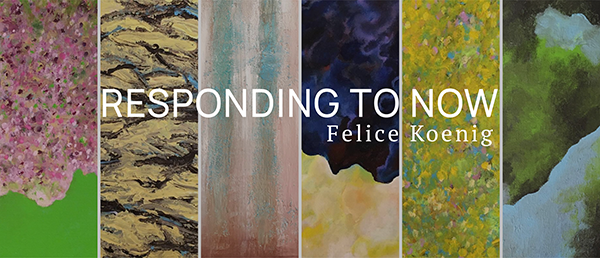 Art Heals Nature Initiative, October - December 2021
Environmental decline is present and the effects of climate change are abundant – so artists stepped in to do something about it. Art Heals Nature Initiative is a project created in BCAT's 2021 summer intensive Youth Arts program. Through the lens of art and technology, BCAT youth engaged in fantastical and critical ways to portray the problems and the possible solutions for environmental degradation. Through this project, youth applied their talents, imagination and use of multi-media to create stories and playful artworks that bring possibilities to the question: what do we do next?